Keith Urban, Yahoo Concerts, Album Release 2013 & 2014
.
47th GMA Dove Awards (2016): Dry Ice, Jet Nozzles & Lasers
https://www.youtube.com/watch?v=KlwpayKsXUY
.
Michael West, 2010 Tour
Veggie Tales (Musical), 2010 Tour
Fox Movie, "Outlaw Country"
U.S. Space and Rocket Center - 'Saturn V Launch' Opening Gala
American Hotrod (TLC) Boyd Coddington's '57 Chevy, for O'Reilly Auto Parts
Peter Lindbergh, World Renowned Photograhper - Dec. 2006 Issue of "Bazaar"
Goodyear Tire

Cornerstone Church, (20 years and counting)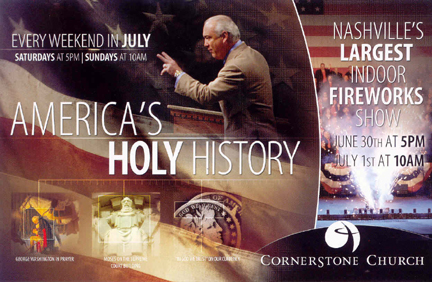 .
.
Baltimore Symphony Orchestra, Multiple Venues, 2 years
Seattle Symphony Orchestra
Indianapolis Symphony Orchestra, Multiple Venues, 4 years
London Symphony Orchestra

Kansas Symphony Orchestra, 3 years
Edmonton Symphony Orchestra, Canada
Ottawa Symphony Orchestra, Canada
Nashville Symphony Orchestra, Multiple Venues, Over 10 years
Corporate Theatre
ADEX Reality
Adult Video News Awards, Las Vegas
Alside (Associated Materials, Inc.) 4 yrs


American Cancer Society
American Culinary Association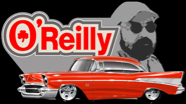 American General
American Hotrod (TLC), O'Reilly Car
American Red Cross
American Trucking Association

American Veterinarians Association

Amoco
Amway Conventions - 7 Years Various Families
Arthritis Foundation
ASCAP
Asian American Hotel Owners Association - AAHOA
AstraZeneca
Artrageous - AIDS Fund Rasier, 2 yrs
Atlanta Apartment Guide - Food Bank Fund Raiser
Atlantic Records
Baptist Hospital - AIDS Yearly Fund Raisers
Baltimore Symphony Orchestra
BNA Records

BMG Music
BMW
Bell Howell
Bell South, 4 yrs
Blue Cross Blue Shield
Brantley Sound & Associates
Bridgestone / Firestone - 3 Years
Bowling Green, KY. - New Years Eve 1995

Boy Scouts Of America

Burger King
Castner Knott Fashion Shows - 3 Years
Camping World
CBS Cable - "TNN Commercial"
Celebrity Cruise Lines - "Mercury" Programming / Installation, Germany, Holland
Chase Bank, Vegas
Cheyenne Records

Cingular Wireless
Cirque du Soleil

Citgo
Coka-Cola Bottling Company
Comcast
ComData
Comprehensive Care, AIDS Fund raiser - 3 yrs
Cracker Barrel
Cub Cadet
Darkhorse Theatre, Various Events
Davidson Hotel Companies

Days Inn
Delta Queen Corporation
Dish Network, EchoStar
Dow Elanco

Duracell

Enterprise Rent-A-Car

Federal Express - St. Jude Classic, Memphis, TN

First TN. Bank
Fortune High Tech Marketing
Fremont, OH, City of - "4th Of July" 1999
Fruit Of The Loom

Future Farmers Of America - 2 Years
Gaylord Entertainment Center - Grand Opening
Gaylord Opryland Hotel - Multifarious Shows Since 1991
General Jackson Showboat - Opryland U.S.A.
Genesco
Gibson Musical Instruments

Goodyear Tire

Grand Ole Opry - Various Shows
Grand Ole Opry - 75th Aniversary, 10 Shows
Green Hills Mall, Santa Reveal, 3 Years

Guy Lumbardo Orchestra
Harley Davidson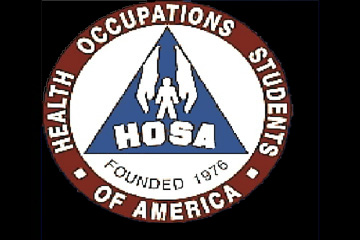 Hastings Entertainment, Superstores
Hancor
Handleman Company
Hays Mitsubishi
Health Occupations Students Of America, HOSA - 10 Years

Hiram Walker & Sons

House of LLoyd
Holland Medical
Hyster - Lift Truck Reveal, Grand ole Opry
IAMS Pet Food - Maui, HI., France, Italy - 2 Years

IBM

Indy Car - Reveal
Indianapolis Symphony Orchestra
Ingram Cancer Center
Ingram Entertainment, 2 yrs
Inspirational Network, NC.

Interstate Battery

Italian Street Fair - 2 Years
Jack In The Box
Janome
Junior League, Nashville TN. 3 Yrs
K-Mart
Kingston, TN. "Riverfest" - 4th of July
Kirby
KOA Campgrounds
Kroger
Kyrstal

LifeScan Medical Group
Leer
London Symphony Orchestra

Long Beach, CA. - New Years Eve 1994 Street Festival
Lowe's Hardware
McRand International
Metropolitan Parks Of Nashville, TN. - 2 Years

Mercury Records
Micro Dental
Minute Maid

Montana Special Olympics, 2 years
MPI - Meeting Planners International `97
NAMM - National Association of Music Merchants - 2 Yrs


Nashville Ballet, Multiple Shows
Nashville Ice Flyers '97
Nashville Predators - Season Open
Nashville Symphony, 2 Shows
National Association Of Black School Educators
National Society Of Black Engineers

Nations Bank
Nellcor Medical - Chicago, Atlanta & Las Vegas

NISSAN, 2 Yrs.

Nissan, 2005 Pathfinder - Kabuki Drop

(Video)
Northern Telecom, Nortel

Office Depot
Opryland U.S.A. - Preferred Vendor Status


Opryland U.S.A., Laser Installation - "Dick Clark's American Bandstand"
Parthenon - "Winter Wonderland" 144 Shows, 2 yrs

PermaPipe - KLS Design, Manufacture of 100 Industrial Laser Allignment Tools
Pilot Travel Centers
PolyGram Records
Professional Secretaries International - Disney World
PMSC Industries
Quest Marketing
Quick Silver & Assoc.

Radio Shack
RCA Records
Realators Association
Reliv Products
Remarketing Solutions
Robert Orr Sysco
Rogers Group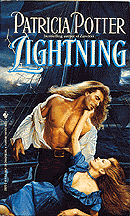 Romance Novelist Convention
Russian Businessmen Association
Safari Club International - 3 Years Reno & Vegas
Schneider Electric

Sears
Saturn

Scherwin Williams, 2 years
Seattle Symphony Orchestra
Sebastian International, Inc., Hair Care
Sony Records

South Central Bell
Spencer Gifts

Special Olympics, Nashville & Missoula, MT, 3 Yrs.
Sprint
Summit Management Properties
Swan Ball, Nashville 2005
Tennessee's 200 Bi-Centennial Celebration
Tennessee Economic Council
Tennessee Environmental Council
Tennessee Furniture Association
Tennessee HOSA Chapter - 2 Years
Tennessee Hospital Association
Tennessee Minority Purchasing Council
Tennessee Municipal League
Tennessee Performing Arts Center
Tennessee State Museum
Tennessee Special Olympics - Vanderbilt Stadium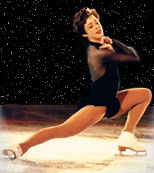 Tennessee Sports Hall Of Fame
Third National Bank
Tom Bannon - Chevrolet
U.S.A. Ice Figure Skating Championships
Unisys/Unite Foundation - 3 Years
United Stationiers
U.S. Space and Rocket Center - 'Saturn V Launch' Opening Gala
Val-Pak

Vanderbilt's Children Hospital - Grand Opening
Verizon
Volvo, Product Reveal
Window World, AMI, 2 years
W.T. Enterprises

Word Records
Xplore, The Document Company
YMCA
.
.
President, George Bush - .3 Years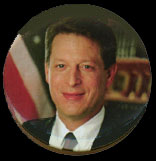 Vice President, Al Gore
General, Norman H. Schwarzkopf -4yrs
President, Bill Clinton
.
.
.
.
.
.
Film & Television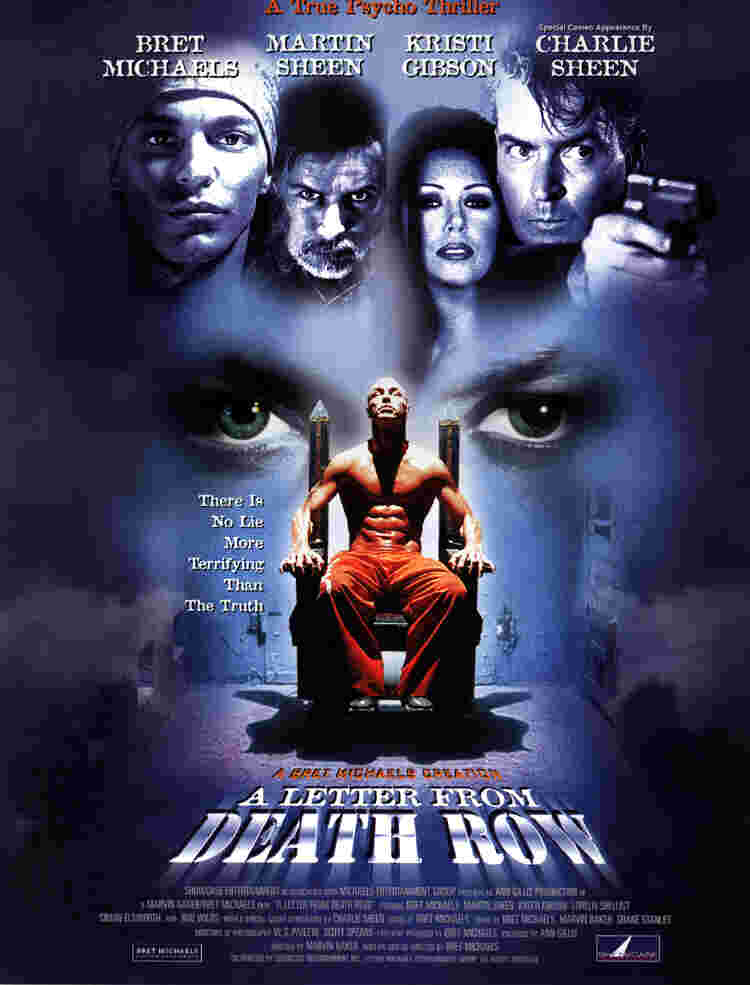 ANN GILLIS PRODUCTIONS -
"A Letter From Death Row" - Feature Film
Accept - Music Video
Animal Band - Concert Video

Circle Of Dust - Music Video
"Films That Suck" - Feature Film
Ruth Ann Rae - Music Video
Six Shooter - Music Video
Shelly DeVille - Music Video
Steven's Grocery - Commercial
White Cross - Music Video
Fox TV & FX Network -
"Outlaw Country" Feature Film 2010
FILM HOUSE -
"Deadline" Feature Film 2011
Military Commercial, 2001
WW I Reenactment, Military Spot 2006
Spy Break In, Military Spot, 2008
NASHVILLE STAR - 2006 Season
PETER LINDBERGH, World Renowned Photograhper - Dec. 2006 Issue of "Bazaar"
PICTURE VISION - Billy Ray Cirus, Music Video 2000
SGTV INC - Thomas Nelson's "Bibleman" DVD Series 2006
STEVE TAYLOR -
"Blue Like Jazz" Feature Film 2011
"The Second Chance" Feature Film, Opening Night
TRINITY BROADCASTING NETWORK - Multifarious Tapings
.
.
Concerts & Label Parties

Aashid And The New Dream, "Mind Orbit"
Alabama
Amy Moores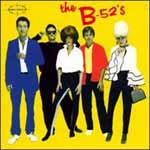 Animal Band - Concert Video (84 Regal Cinemas - Nationwide)

Arron Tippin
B-52's
Bare Naked Ladies
Billy Ray Cyrus - RM Seminar
Brooks & Dunn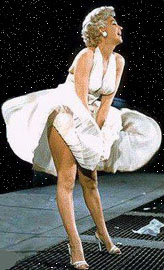 Craig Duncan - Southern Accent
Def Jam 2000
Elvis & Marilyn, Museum Tribute Tour
Enrique Iglesias
Fan Fair - 4 Yrs
Fleming & John - 2 Years
Gary Morris - 5 Yrs
Jamie Foxx
Josh Gorban
John Anderson
Kattle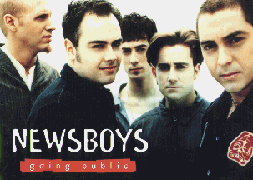 Petra, - Unseen Power Tour
Lari White
L.L. Cool J
Lorrie Morgan

Mariah Carey
Martina McBride
Mary J Blige
Megasphere
Newsboys
Rave Parties
Reba McEntire
Reo Speedwagon
Steve Taylor - Various Concerts & Feature Film Opening
Sara Evans
The Animal Band - Concerts & Music Video
Tim McGraw
Tibetan Monks, "An Evening With..."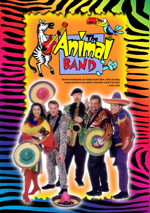 Word Records - 2 Yrs

Zac Brown
.
.
.
.
Antioch High School
Belmont University
Blair School of Music
David Lipscomb University
Father Ryan
Fisk Universtiy
Freed Hardeman Universtiy
Harpeth Hall
Middle Tennessee State University
Montgomery Bell Academy, 3yrs
Riverdale High, 4 yrs
Tennessee State University
Trevecca College
University Of North Carolina At Charlotte
University Of Tennessee At Chattanooga
Vanderbilt Medical School 125th Anniversary
Vanderbilt University, Multiple Events, 8 yrs
.
.
1st Assembly of God, Hendersonville, TN. 5 yrs
1st Baptist of Hendersonville, TN. 2 yrs
1st Presbyterian Nashville, TN 7 yrs.

Bethal Baptist - Greenbier, TN.
Bethal Chapel - Brentwood, TN.
Bluegrass Baptist - Hendersonville,TN.
Cascade Hills Baptist Church, Columbus, GA.
Cedar Ridge Congregational, TN.
Christ Our King Church - Dallas, TX.
Church Of God Ministries, National Convention - TN.
Congregation Micah - Franklin, TN.

Cornerstone Church - Nashville, TN. 20 yrs

Epiphany Dance Group, 6 yrs
Gainsboro 1st Unitied Methodist - TN, 2 yrs
Mt. Zion Baptist Church - Nashville, TN
Nashville Church The - Nashville, TN.
New Song Christian Fellowship - Franklin, TN. 2 yrs
Peoples Church - Franklin, TN
Southern Baptist Convention - Nashville, TN.
Trinity Broadcasting Network - Hendersonville, TN., Multiple Shows
World Baptist Covention - Nashville, TN.
Youth 2003 - International Methodist Youth Conference.
.
.
Organizations

Alliance of Special Effect & Pyrotechnic Operators
ILDA - International Laser Display Association
ISES - International Special Events Society
Nashville Area Chamber of Commerce
National Fire Protection Association, NFPA

Pyrotechnics Guild Internaltional, PGI
.
.
.
.
.
.
Awards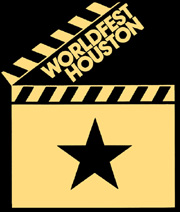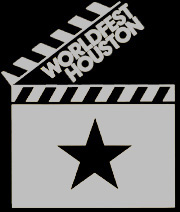 Two 1992 Houston Film Festival Awards.
One 2009 Theatrical Lighting Award