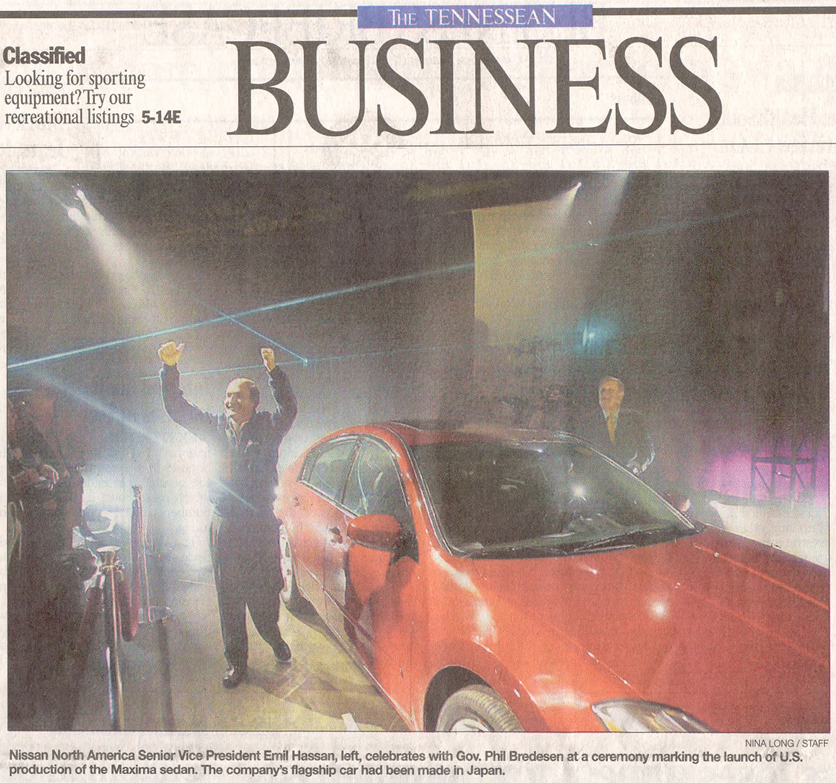 Maxima reflects
Nissan's growth
in Tennessee
By BUSH BERNARD Staff Writer 
SMYRNA - With Gov. Phil Bredesen driving and Nissan North America Senior Vice President Emil Hassan 
riding shotgun, the first U.S.-made Maxima sedan rolled off the assembly line yesterday.
The red Maxima 35 SE is the first of 80,000 planned to be built this year at Nissan's plant here. 
The car, formerly made in Japan, is the latest addition to the plant's product line and will boost 
production at the 5.4 million-squarefoot facility to 500,000 this year, the largest output of any 
Nissan facility in the world.